Whenever a few weeks pass without any significant interaction with nature, my soul becomes restless; i feel a burning desire for some solitude and time out in the elements, with nothing but the sounds of running water or the rushing of the wind, or the crashing of waves to break the silence.
Last week i felt such a yearning.. a desire to be away from anything man-made, a want to be isolated, a need to feel in touch with our Mother Nature.
So, off i went.
Into the wild. And with me being a surfer, this usually results in a trip to the coast somewhere, away from the crowds, hunting waves.. but not this time.
This time, i went inland. I wanted fresh air, vast expanses, mountain vistas and pure alpine streams, and a feeling of being tiny.. What better place than the highlands of south west Tassie!
With this wish, i could've gone somewhere very remote, but i only had one night/two days up my sleeve, so i chose to visit the very accessible and very rewarding area of the Mt Field National Park.
On the saturday that i headed off, the weather forecast was for strong W/SW winds, with possible showers and snow above 1000m (pretty typical for Tassie at this time of year) but the weather was also forecast to ease overnight to a mostly fine sunday morning. So, off i went... into the Tarns..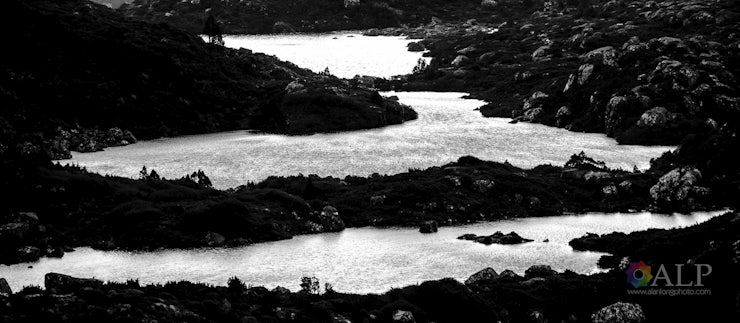 With a fully laden pack on my shoulders (being a photog means you carry more weight than most trekkers) i headed off into the Tarn Shelf in the foothills of the Rodway Range. The wind was steady and blustery from the west, with an icy bite, but my hopes for catching the next days sunrise kept me pushing forward, keen to get some nice pics of this beautiful area.
Across the Tarn Shelf, about halfway along the Rodway Range, i found a spot suitable for pitching the tent and settled in for what would prove to be a very blustery night, with the wind gusts hammering my tent and keeping me awake throughout the night. But little did i care, for i was here for the approaching dawn for which i held high hopes of it being nice.
My usual body clock woke me at 5.45am, at which time i popped my head outside of the tent for a quick check of the conditions... clear skies, a hint of fog in the valley, light winds... you beauty!

And then its go time! Up and attem, into the magic... Above is a picture of my campsite.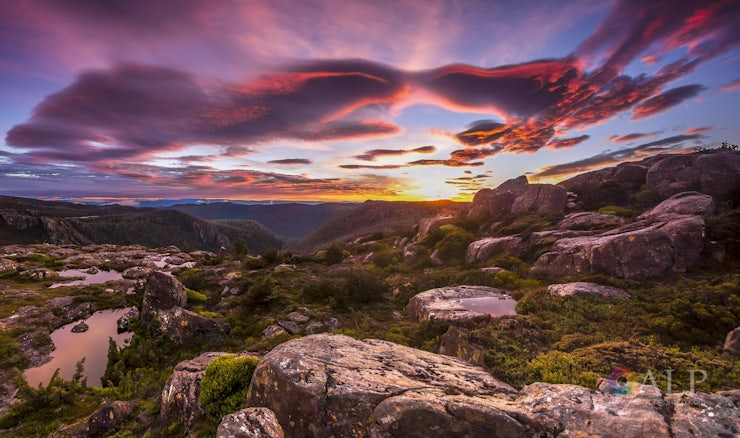 And the sunrise did not let me down! Awesome!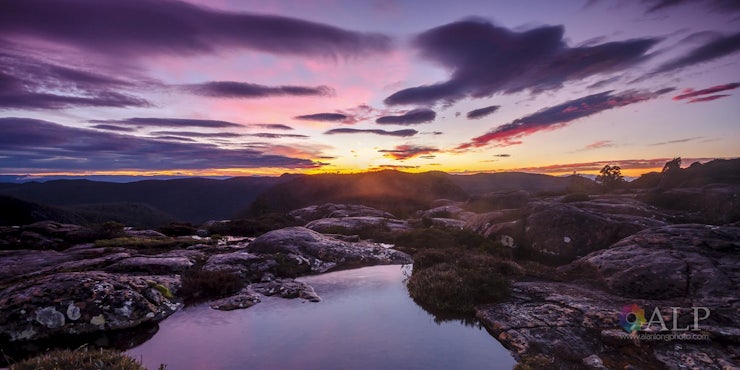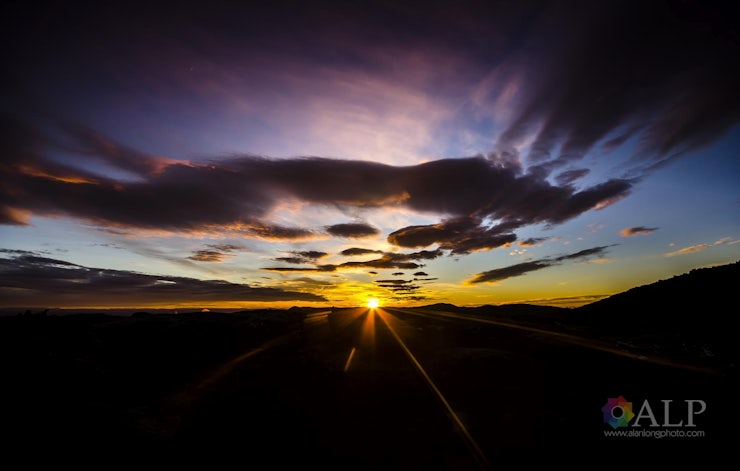 As the morning progressed beyond the sunrise, the blue skies and light breezes afforded me a true depiction of this landscapes ample beauty.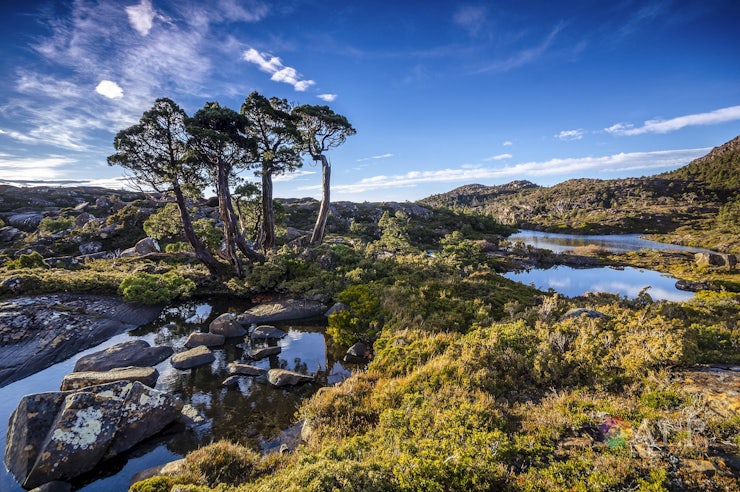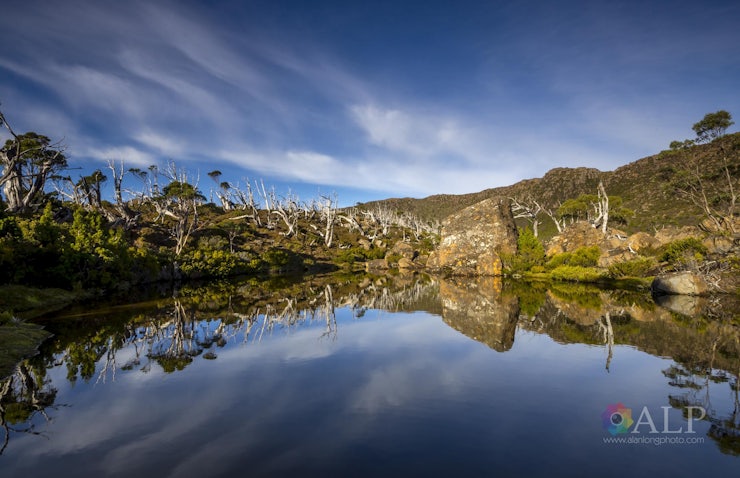 While it was easy to get caught up in shooting wide angle landscapes, i also paid attention to the smaller snippets, the details that combined to form the whole.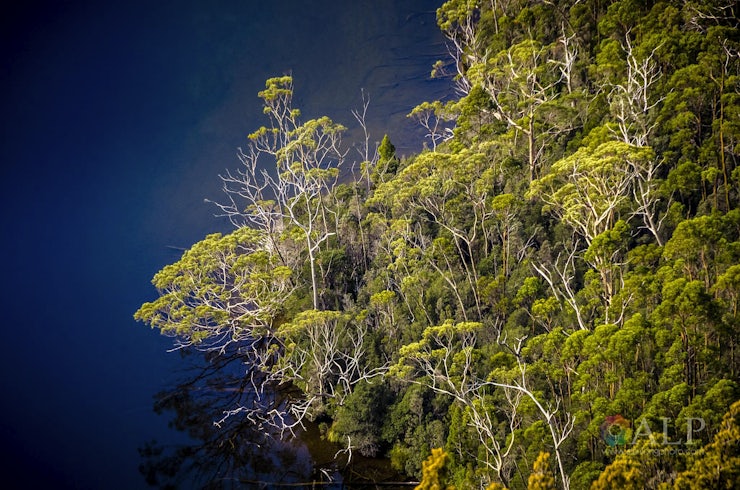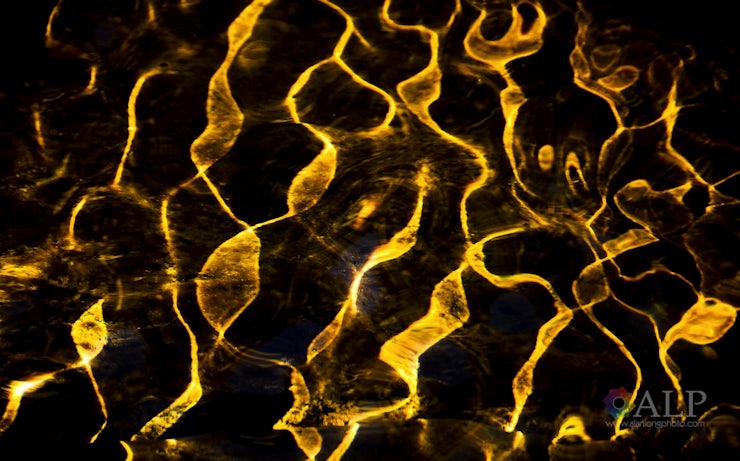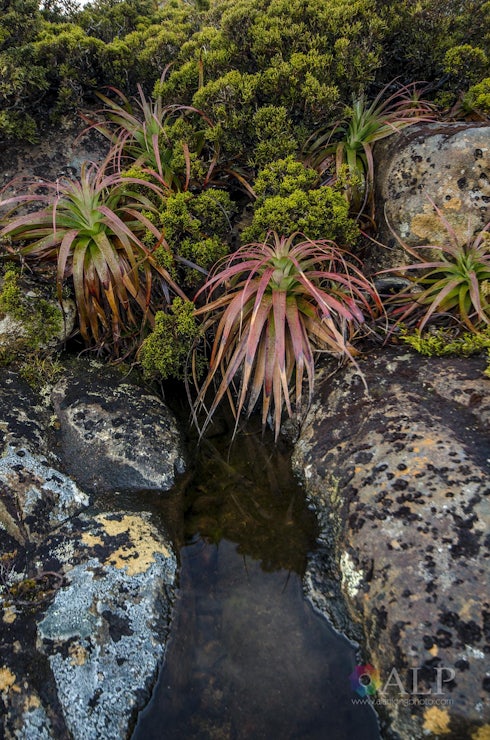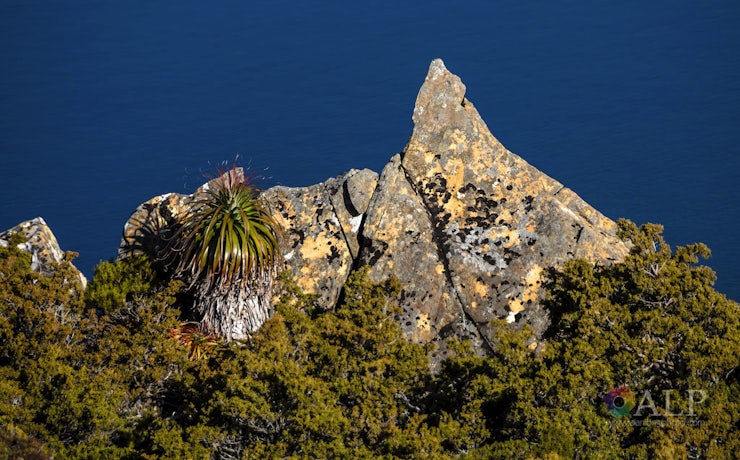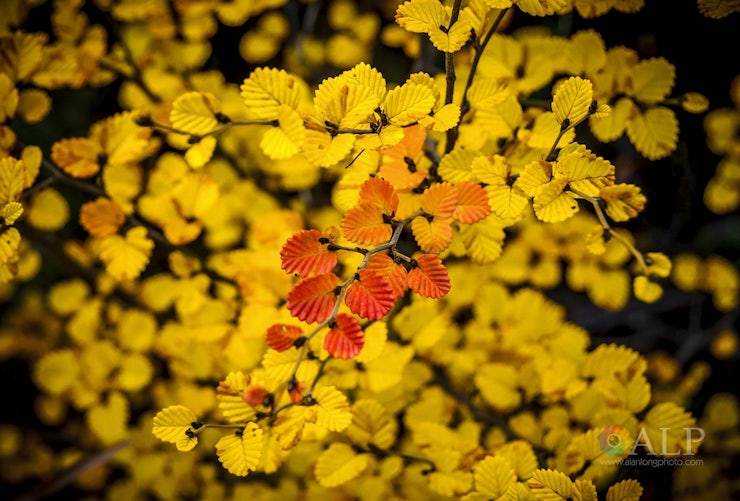 All-in-all, this was a trip that i will remember fondly, for years to come. Safe to say, my need for some solitude was fulfilled... for now at least!
Until next time....
---